Thread, flare or spider veins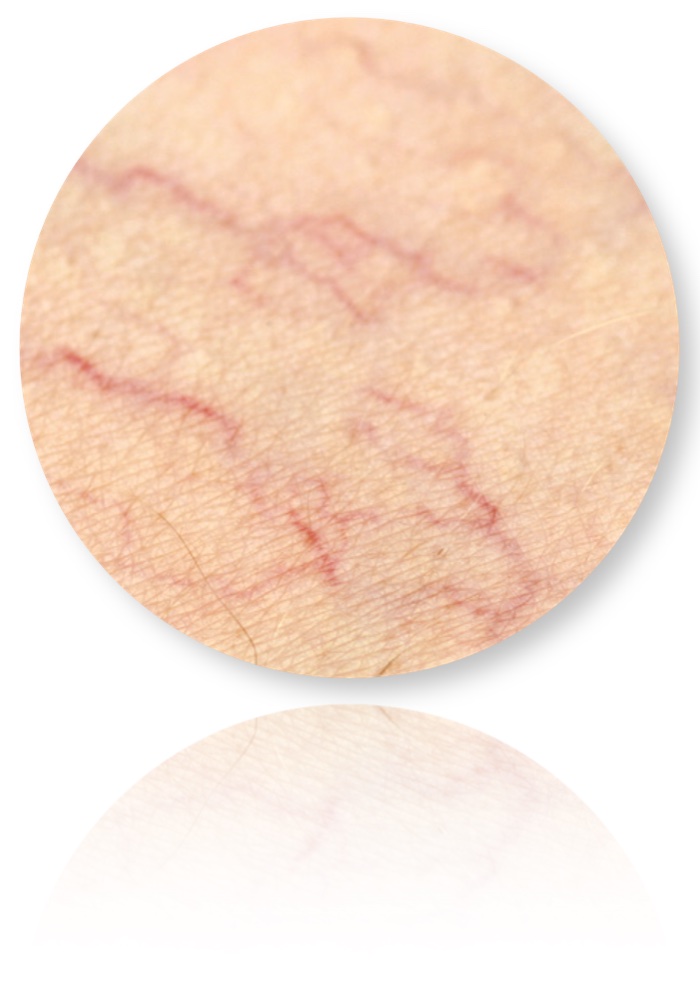 Spider, Thread, Flare, and Varicose Vein

Treatments
What are Spider, Flare Veins
Flare veins (also known as thread or broken veins) are tiny surface veins that can appear blue, red or pale green. They can be on any part of the body but are most commonly treated on the legs and face. Theyacheand sometimesitch.
We offer treatment with Micro Sclerotherapy.
What are Varicose Veins
Varicose veins are bigger, blue veins that often bulge but can be flat. They also occur on the legs and are often caused by a defect in the veins. If the varicose veins are minor they can be treated with injection sclerotherapy too. This will be discussed during your consultation.
Vein Sclerotherapy
Sclerotherapy involves injecting a small volume of a irritant liquid into affected veins. The liquid acts upon the lining of the vein to cause it to seal shut, eliminating the visibility of the vein. Sclerotherapy can be quickly performed at our clinic and no anaesthesia is required.
What to Expect
When injected, the vein disappears, but then almost immediately becomes red and inflamed. The leg can ache after treatment and this is a consequence of the irritant liquid working. The inflammation settles over a period of days and the vein then becomes scarred and shrinks over weeks. It then takes a number of weeks for the result to be evident, often 6-8 weeks. However, a final result may take many months.
Frequently Asked Questions